Fruit and Vegetables & Phytonutrients
Availability: In Stock
• Broccoli and Carrot are prebiotic that increase balance in digestive system and they are helpful bacteria in your large intestine. (Probiotic)
• Promotes natural vitamin, carotenoid and phytonutrient for everyday needs especially the person who cannotmanage time to eat five main food groups.
• Absorbs excess fat in your body and decrease fat absorption in intestine for a good heath.
• Eating natural fiber everyday can detox your intestine and it can naturally help your excretory system.
Image Tree Mixed Fruit and Vegetables
Aid laxation naturally It acts as the prebiotic, a food ingredient that promotes the growth of beneficial microorganisms in the large intestine. Also, it is rich with dietary fibers from 12 kinds of fruits and vegetables, balancing your digestive system and relieving constipation. Daily dosage is 1-2 pills taken with one glass of water before bed.
Supplement caroteniod and other vitamins It is perfect for those who dislike eating fruits and vegetables, or those too busy to arrange a healthy diet.
A prebiotic to increase probiotics (healthy microorganisms in digestive system) It increases balance in the digestive system and supports the activity of probiotics in your body.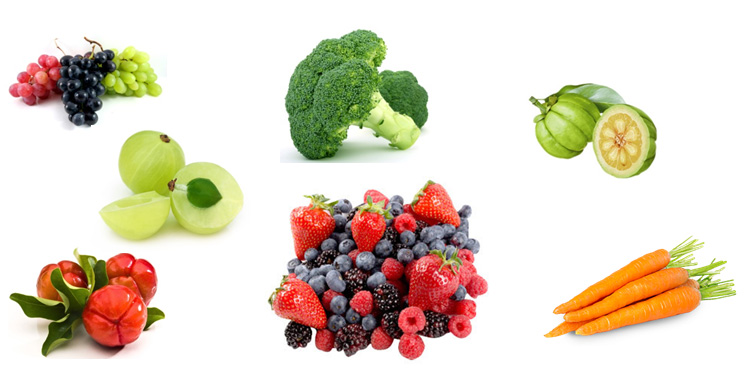 Ratio Tables
Raw Material : Extract (w/w)
Certificate of Analysis
| | |
| --- | --- |
| CARROT | 200:1 |
| BROCCOLI (Freezed Dry) | 1:1 |
| ACEROLA CHERRY | 7:1 |
| GRAPE SEED | 20:1 |
| EMBLICA | 10:1 |
| GARCINIA | 10:1 |
| MIXED BERRIES |   |
| GOJI BERRY | 35:1 |
| GRAPE SEED | 50:1 |
| ACEROLA CHERRY | 45:1 |
| BLUEBERRY | 55:1 |
| BILBERRY | 65:1 |
| BLACKBERRY | 50:1 |
Image Tree
Fruit and Vegetaables
PHYTONUTPIENTS
อิมเมจทรี ผักและผลไม้ 7 สี
Refresh your Body
Image Tree Livergro is a product to nourish your liver and increase its efficiency in removing toxins, heavy metals, paracetamol. Livergro can help brighten up your skin from these following ingredients.
Increases dietary fibers, balancing your digestive system and improving laxation.
Increases necessary vitamins and caroteniod from seven types of fruits and vegetables
Absorbs excess fat, decreasing the fat absorption in digestive system.
Constantly consuming foods with dietary fibers helps detoxify your intestines and maintain the good balance of probiotics for better excretory system.
Seven colors from fruits and vegetables improve laxation.
Broccoli and Carrot
Once digested and passed into the large intestine, broccolis and carrots will become prebiotics which promotes the growth and activity of probiotics (healthy microorganisms in human body) and maintains the balance in the digestive system. They are full with nutrients and vitamins, and categorized as a functional food. They also improve excretory system and relieve constipation effectively.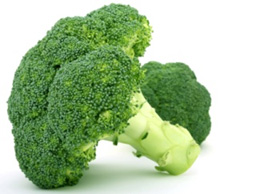 Broccoli is a green vegetable in the cabbage family that is rich with healthy nutrients. It is full of vitamin C, K, A, folic acid, and fibers. It is also a good source of good minerals like potassium, phosphorus, magnesium, vitamin E, and vitamin B6. Broccoli contains glucosinolates and phytochemicals that can prevent cancer. The benefits of broccolis include improving eyesight and skin, preventing cancer and heart diseases, boosting immune system, strengthen blood vessels, and removing toxins from body. Eating broccolis can also prevent hypertension and diabetes, relieve migraine, and improve digestive and excretory systems.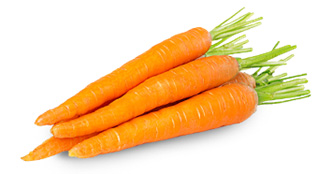 Carrot is good for your eyesight and hair, eases constipation, and helps you slow down aging with antioxidants. It also can boost immune system, prevent cancer, and lower cholesterol levels. More benefits of eating carrots include reducing the risks of heart diseases, cerebral small vessel diseases, stroke, hypertension, and cataract.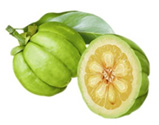 Garcenia Cambogia is rich with hydroxycitric acid (HCA.) It helps to purify the blood, acts as a mild laxative, and traps the fat from consumed foods.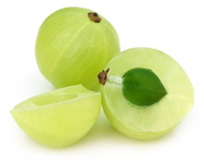 Emblica or Indian gooseberry is the king of healthy fruits as it contains the highest vitamin C content, protecting your body from free radicals and reducing premature wrinkles. It helps slow down aging, brighten your skin, and boost collagen production.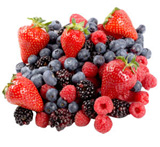 Mixed Berries consist of 12 types of berries such as acai berry, aceroia cherry, maqui berry, mangosteen, and raspberry. The mixture is full of various vitamins, minerals, carotene, protein, and omega-3 fatty acid. It is a mixture of fruits rich with phytonutrients which are healthful and can boost immunity.
Phytonutients : Plant foods contain thousands of natureal chemicals.
These are called phytonutrients or phytochemicals. "Phyto" refers to the Greek word for plant.
These chemicals help protect plants from germs,fungi, bugs, and other threats.
Microorganisms and Our Body
A good health has a lot to do with a balance in the digestive system. In the large intestine, there are beneficial microorganisms like lactobacillus and many other kinds that are called probiotics.
Probiotics will help remove harmful microorganisms, and help digest some dietary fibers that cannot be digested into healthful nutrients so you can get all the nutrients necessary. That's why strong probiotics result in a good health.
Indigestible dietary fibers from fruits and vegetables that are digested by probiotics will become prebiotics. Having a balanced diet with all groups of foods especially fruits and vegetables is essential as it boosts your immune system, gives you all the nutrients, and keeps your excretory system balanced. For those who do not consume various fruits and vegetables, the probiotics cannot keep the balance in the large intestine, resulting in a bad health and possible infections.
Eat healthy, eat lots of fresh fruits and vegetables.
Visarn Ongwandee, Pharmacist
Reviews
There are yet no reviews for this product.